Prokevlock is made to keep your guns in a secured place while keeping minors protected from harm. This tactical flexible gun safety storage bag is made from Hard-to-Cut​ (HTC) Kevlar type IV fabric material, which in conjunction with the inner E.V.A (Ethylene Vinyl Acetate) foam, features a flexible safety gun storage device that provides rapid access to a loaded gun, while preventing children from accessing the firearm when the bag is properly secured and the key away from the reach of children or unauthorized person.
ProKevLock is a one of a kind product
The Prokevlock tactical flexible gun bag (PTFGB) allows for great flexibility to store your loaded gun while sleeping. You can place it anywhere in your home or vehicle and lock it against any fixed structure, like your bed post, chair, or inside your vehicle's door handle.
designed to protect your most valuables
A quarter turn master bike lock and a piston operated lock, provide the security of an unbreakable locking mechanism while allowing fast accessibility to your loaded gun. ORDER YOUR TACTICAL FLEXIBLE GUN SAFETY HTC PROKEVLOCK BAG TODAY…
ProKevLock was designed with the following features in mind
ProKevLock is a one of a kind product in the industry. It was made with high tech anti-cut material to help you keep your guns safe, whether loaded or not. It is simple to use, simply place your gun in the bag and lock it, this will prevent small children and unauthorized people to have access to the gun. With its simple turn-key, you can still gain easy access to the gun, when it is needed. The strong EVA closed cell foam will protect your gun from damage at all time even when it is dropped from any height.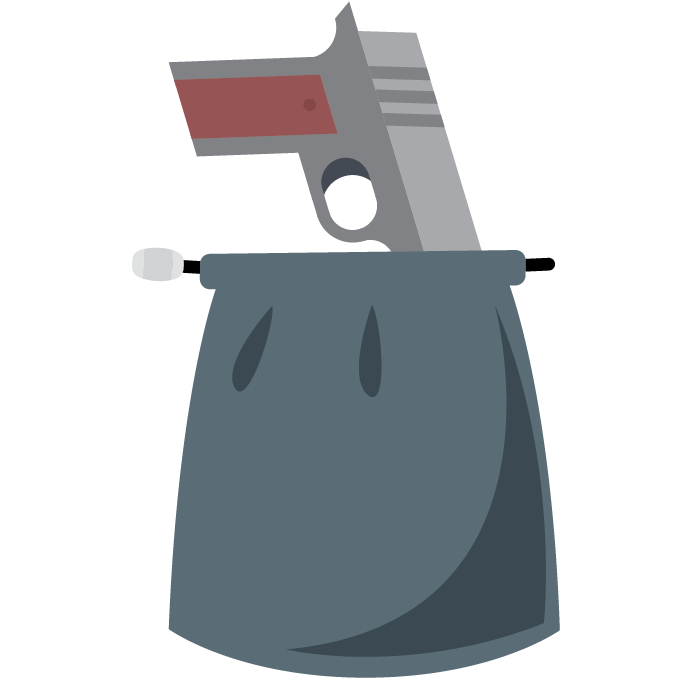 Easy and secure
Easy and secure access to your firearm
No Children Accessibility
Anti-cutting Kevlar™ Technology
Made from extremely strong and durable material
The bullet style locking mechanism
allows for ease of installation while maintaining a high level of locking capability to prevent children and unauthorized personnel from open it
The cable lock
is made from 1/4″ diameter high tensile strength corrosion resistant steel with protective durable elastomer cover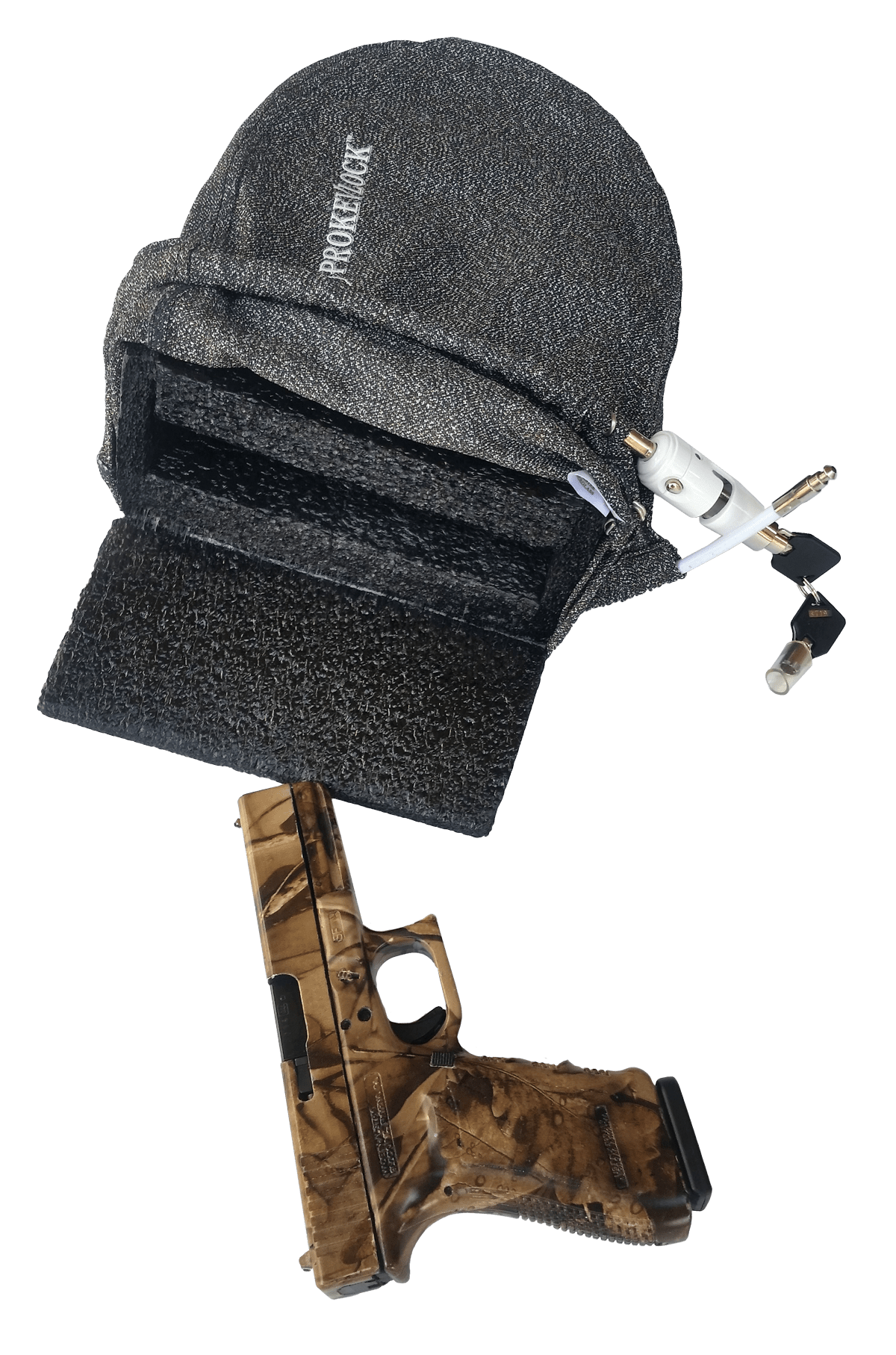 Keep your guns safe with the new ProKevLock bag!
Keep your home protected and your children safe with our Prokevlock bags. The perfect bag to keep your loaded gun in a secured place.
$
84.99
/

Sales Tax and S&H included.
Includes

•

1 Prokevlock bag

•

1 Bullet Lock

•

1 Cable Lock

•

E.V.A Closed Cell Foam

•

1 Set of Keys
Benefits
We at ProKevLock, LLC give our personal guarantee that this product will deter children and/or unauthorized person from accessing the gun while the Tactical Gun Storage Bag has been properly secured and the key away from the reach of children and/or unauthorized person.  The quarter turn strong lock opens quickly and the key will stay with the lock whenever the lock is in the open position.  This Tactical Flexible Gun Storage Bag will give you and your loved ones a piece of mind knowing that children can't have access to a loaded gun while giving you the easy accessibility to open and draw your gun for self defence.
ProKevLock™ is an American product from Prokevlock LLC
Get your one of a kind Tactical Flexible Gun Safety HTC Prokevlock Bag and have a piece-of-mind at all times.
Our mission
Is to create public awareness of the great tragedy a forgotten exposed loaded gun inside a drawer can cause due to accidental mistakes that can easily be avoided with the use of the Tactical Flexible Gun Safety HTC Prokevlock Bag.  Children are attracted to guns and accidents can easily be prevented if we are conscious and take action before they occur. 
We have designed both the Prokevlock Bag and the EVA closed cell foam case with children safety on mind.  This Tactical Storage Gun Safety Bag is a one of a kind product with great flexibility to be attached to almost any structure giving you great piece-of-mind knowing that your gun is safely secured while enjoying with your loved ones.  
Location
Orlando, Florida
United States
Email
sales@prokevlock.com
Hours
Mon: 9am – 5pm
Tue: 9am – 5pm
Wed: 9am – 5pm
Thur: 9am – 5pm
Fri: 9am – 5pm
Sat: 10am – 2pm
Sun: Closed