ProKevLock is a vehicle rear side-view mirror anti-theft protection locking bag. It was created with the consumer in mind and to help prevent the escalating number of robberies of vehicle's side-view mirrors.
ProKevLock is a one of a kind product
The only one in the market that is non-intrusive to the vehicle. It is made from anti-cutting Kevlar™ Level IV fabric material, which offers a high tensile strength corrosion resistant steel cable lock that is almost impossible to be cut with conventional tools.
designed to protect your side mirrors
ProKevLock was designed to protect your vehicle side-view mirrors from small-time thieves. It is  made from high tech anti-cut material to deter the theft of your vehicle side-view mirrors. ProKevLock provides a high quality and simple solution to relieve your worries.
ProKevLock was designed with the following features in mind
One size
fits all cars and SUVs and most Pickup Trucks
No holes
are required through the mirror's casing for ProKevLock to do its job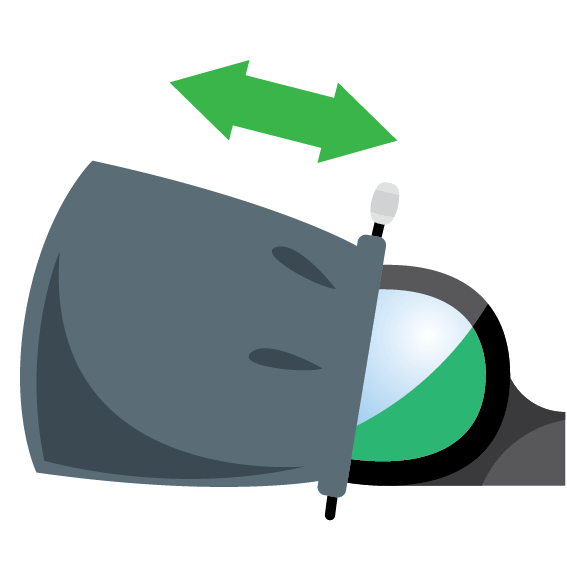 Easy installation
and removal in matters of seconds
Anti-cutting Kevlar™ Technology
Made from extremely strong and durable material
The bullet style locking mechanism
allows for ease of installation while maintaining a high level of locking capability to prevent thieves from opening it
The cable lock
is made from 1/4″ diameter high tensile strength corrosion resistant steel with protective durable elastomer cover
Vehicle side-view mirrors are more valuable to thieves nowadays due to high technologic advances, get ProKevLock and leave your worries to us.
2 Prokevlocks bags

2 Bullet Locks

2 Cable Locks

Shipping & Handling included
Custom logo
ProKevLock Set
2 Prokevlocks bags

2 Bullet Locks

2 Cable Locks

Custom Logo

Shipping & Handling included

no refunds on special orders

Benefits
We at ProKevLock, LLC give our personal guarantee that this product will deter the small-times thieves from stealing your valuable vehicle side-view mirror. We are also positive that the ProKevLock anti-cutting Bag will serve as a preventive method for protecting your personal belongings while at the beach, the park, the pool, outdoors events, the stadium, and in any event where you need to have your precious personal items secured with no worries or preoccupations.
ProKevLock™ is an American product from Prokevlock LLC
Get your one of a kind ProKevLock now and protect your vehicle from side-view mirrors thieves.
Our mission
is to create public consciousness of the existing problem that small time-thieves have created by stealing the vehicle's side-view mirrors in America and all around the world. These parts are subject to stealing because the mirrors house expensive sensory equipment to aid in-vehicle safety systems like lane-departure warning, lane-keep assist and blind-spot detection. ProKevLock is a one of a kind product in the vehicle industry created with the consumer in mind. Protect your vehicle today with ProKevLock
Location
Orlando, Florida
United States
Email
sales@prokevlock.com
Hours
Mon: 9am – 5pm
Tue: 9am – 5pm
Wed: 9am – 5pm
Thur: 9am – 5pm
Fri: 9am – 5pm
Sat: 10am – 2pm
Sun: Closed